Available Interactive Courses
Sign ups are open for the below courses, complete with instructor access.
Returning Interactive Courses
Explore our returning courses and join our interest lists to be the first to know when these courses will become available.
Michael Pekovich
Mike Pekovich holds degrees in both furniture making and graphic design from California State University at Long Beach, and has been building commissioned work for over 30 years. He is the editor and creative director at Fine Woodworking, the leading print and online resource for passionate woodworkers everywhere. He has authored two books, The Why and How of Woodworking, and most recently Foundations of Woodworking.
Dave Richards
Dave Richards has been a SketchUp user and teacher for more than 15 years. He is an authorized SketchUp trainer and uses the drawing program for a wide variety of projects, from tiny medical devices to architectural projects. He also draws project plans for Fine Woodworking and is a contributor to the blog "Design. Click. Build". He is the author of the SketchUp Guide for Woodworkers (The Taunton Press).
Roland Johnson
Roland Johnson has been involved in the woodworking business since 1976, when he started refinishing furniture, building furniture, and repairing and building all kinds of other stuff. Rollie is a self-confessed "gear head," and not just around woodworking machinery and tools. With his extensive knowledge of machinery, Rollie is one of the go-to tool experts for Fine Woodworking and has been a contributing editor for the brand since 2002.
Bob Van Dyke
Bob Van Dyke has been a woodworker for most of his life and has been teaching the craft for more than 25 years. A contributing editor to Fine Woodworking, he has written dozens of articles and appears in some of the most popular videos on FineWoodworking.com. Bob owns and runs the Connecticut Valley School of Woodworking, where his hands-on teaching approach is centered around building student mastery of hand tools, power tools, and machines.
David Fisher
When David Fisher isn't carving bowls or teaching history, you might find him reading, drawing, or out on a long walk in the woods, where he finds inspiration for his carvings and artwork. In addition to bowls, he carves spoons and makes shrink-pots. Fisher, his wife Kristin, and their children Emma and Noah live in Greenville, Pa.
Michael Cullen
Born in Idaho and raised in California, Michael Cullen has often been on the move. Sparked by a love of art and mechanical design, he got interested in furniture design early. He studied under David Powell at the famous Leeds Design Workshops in Easthampton, Mass., and worked in Boston before setting up his workshop producing custom furniture and sculpture in Petaluma, Calif., in 1989. This well-known artist and craftsman recently moved back to New England, settling in Kent, Conn. But no matter where he hangs his hat, Michael's work is in demand all over North America and Europe. He is a Brand Ambassador for Fine Woodworking and currently divides his time creating furniture and teaching eager students about design and techniques.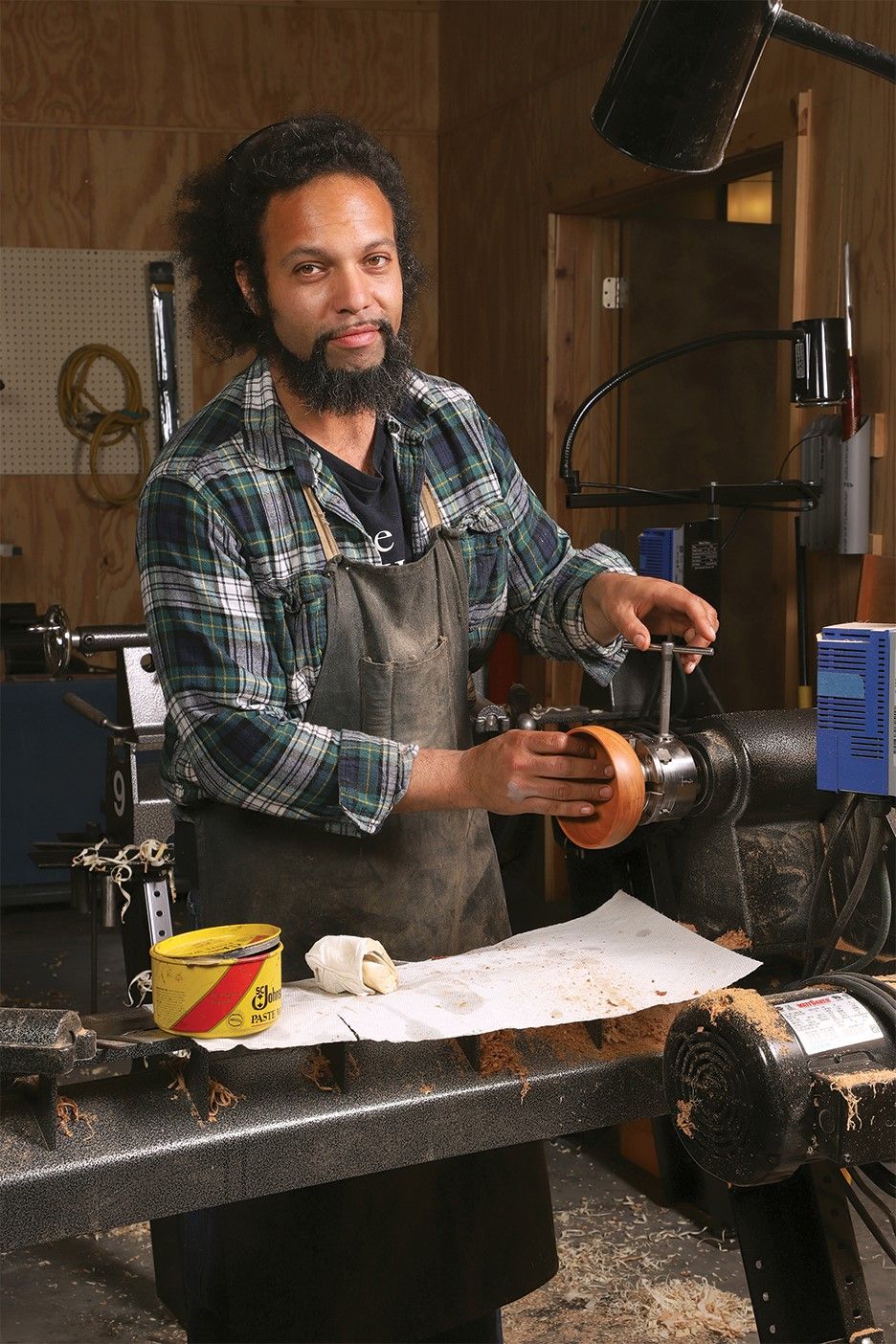 Matt Monaco
After a stint studying music and playing drums in a couple of trios, Matt Monaco pursued another deep interest, woodworking, as his career path. His formal training and mentorship on the lathe came through the Australian master turner Richard Raffan. For several years Matt worked as a turner for the distinguished Vermont furniture and ceramics company Shackleton Thomas, and he still turns bowls and accessories for them. The owner of Monaco Bowls, he sells his work through craft galleries and on his website (monacobowls.com).